Concerned with the clients' demands, FLGRANITES has designed its production lines to satisfy their needs. For that reason, the blocks are delivered as per the clients' requirements in terms of size. One of our most valued competitive advantage of our blocks regarding our competitors and most of the quarries worldwide is that we deliver our blocks in a perfect cube shape we also produce them with a top and bottom wire saw cut, which gives it ultimate stability on the processing machines and makes them ready to process with multi-wire machines avoiding the usual step of cutting the rough top side of the block so that the wires do not break. In addition, our high quality is always guaranteed and our reputation in the international markets is growing very positively due to our blocks superior quality, high-tech production process, on-time delivery, reliable supply for big quantities and very competitive prices.
Another competitive advantage of our blocks is that they are "fresh" blocks. FLGRANITES is characterized for not having a stock for its blocks, thanks to the big demand for our blocks our philosophy is cut to serve! Our chests first inform us of the sale of the blocks they are interested in, we then reserve a whole bench for this client depending on the quantity of his order, after that we extract our blocks and present them to the client for his final inspection. This is why we only deal with what we call "fresh blocks"; we do not sell stocked blocks which have been exposed to weather conditions and other natural or artificial conditions for months and even years, obviously the stone does not alter its properties but the color, for example, becomes pale from the outside, definite!, the fresher the block arrives to the processing plant the better results the processed material.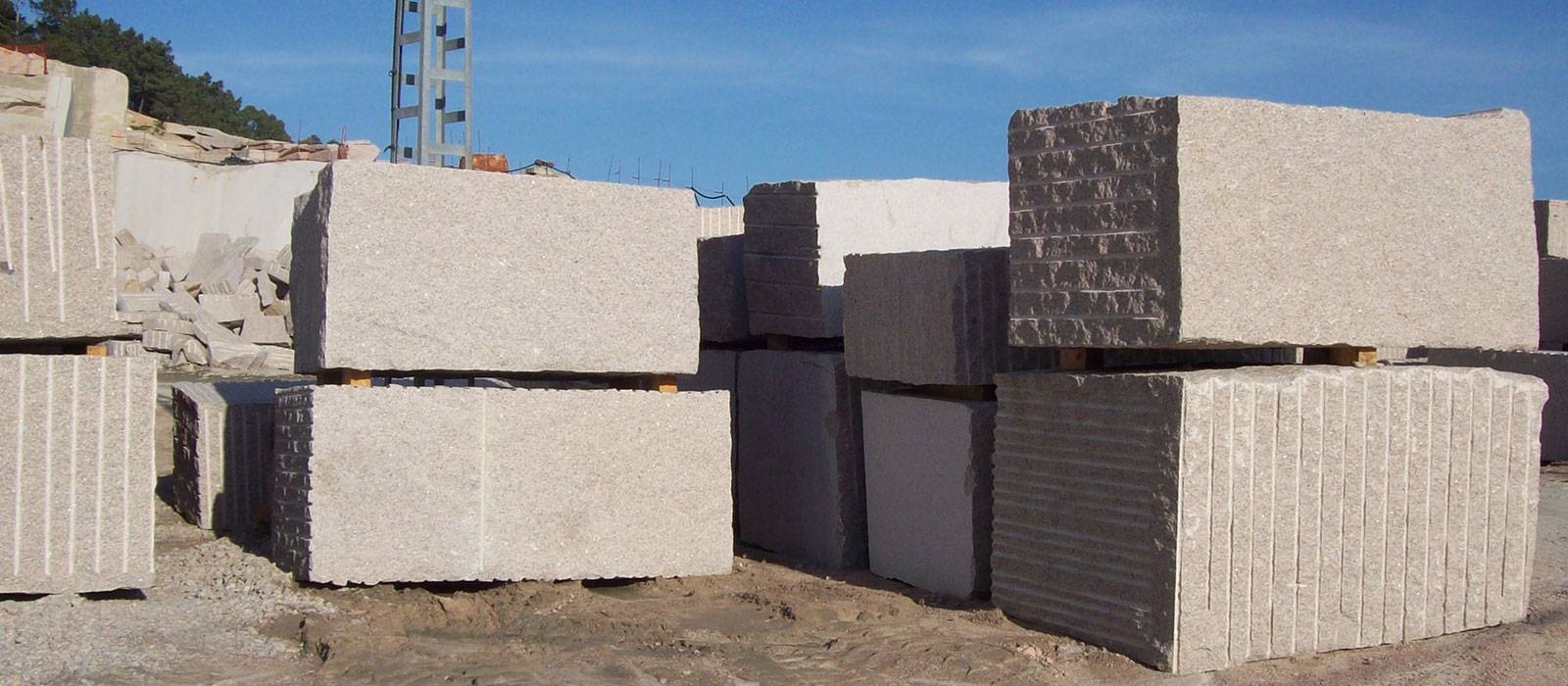 More reasons to be considered the best:
We guarantee big productions and uniform material so that the client avoids any problems with color variation in big construction project.
We produce our blocks in a perfect cube shape so the client can use up to 98% of our blocks to produce processed materials; more value for money! - Even though our blocks are almost 100% utilized we give our clients 10 cm. of free allowance on measures.
Also, our production system enables us to produce our blocks not only with a top and bottom wire saw cut but also with the heads of the block wee saw cut. This future allows the production of perfectly squared slabs with straight edges making the slabs from our blocks very attractive! - If we send the blocks by bulk, we can produce blocks of up to 15 M3; this is very interesting for factories because they can produce bigger slabs with bigger blocks, main advantage for multi-wire machines.
Polishing cost and processing costs of our material is much cheaper also the process and finishing results are excellent and easier to carry out due to extracting the blocks on the natural splitting way of the stone.
Our materials do not need any special treatment before processing.
We assist our clients in finding the best and most competitive means of transport and delivery thanks to the collaboration and agreements with international cosignatories and shipping agencies in all transportation methods.